Our Dine-in Locations
All locations are currently closed during this period.
But we are STILL OPEN FOR CATERING & DELIVERY throughout GTA.
Place your orders online or feel free to call 416.863.9880 or

email us

.
We will be happy to help out with any special custom menus or packaging requirements during this time.
TORONTO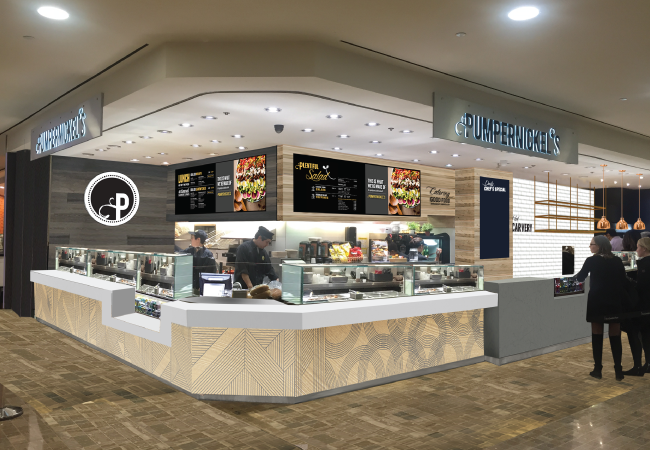 Pumpernickel's First Canadian Place
100 King Street West,
Toronto, ON M5X 1A4
416-863-9880 (Catering)
Monday-Friday (7am-4pm)
DIRECTIONS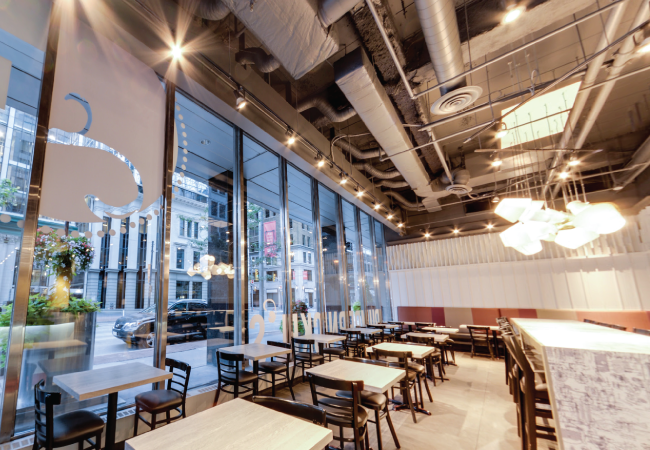 Pumpernickel's Adelaide
30 Adelaide Street East, Ground Fl,
Toronto, ON M5C 3G8
416-863-9880 (Catering)
Monday-Friday (7am-4pm)
DIRECTIONS

Pumpernickel's Brookfield Place
161 Bay Street, Toronto, ON M5J 2S1
416-863-9880 (Catering)
Monday-Friday (7am-4pm)
DIRECTIONS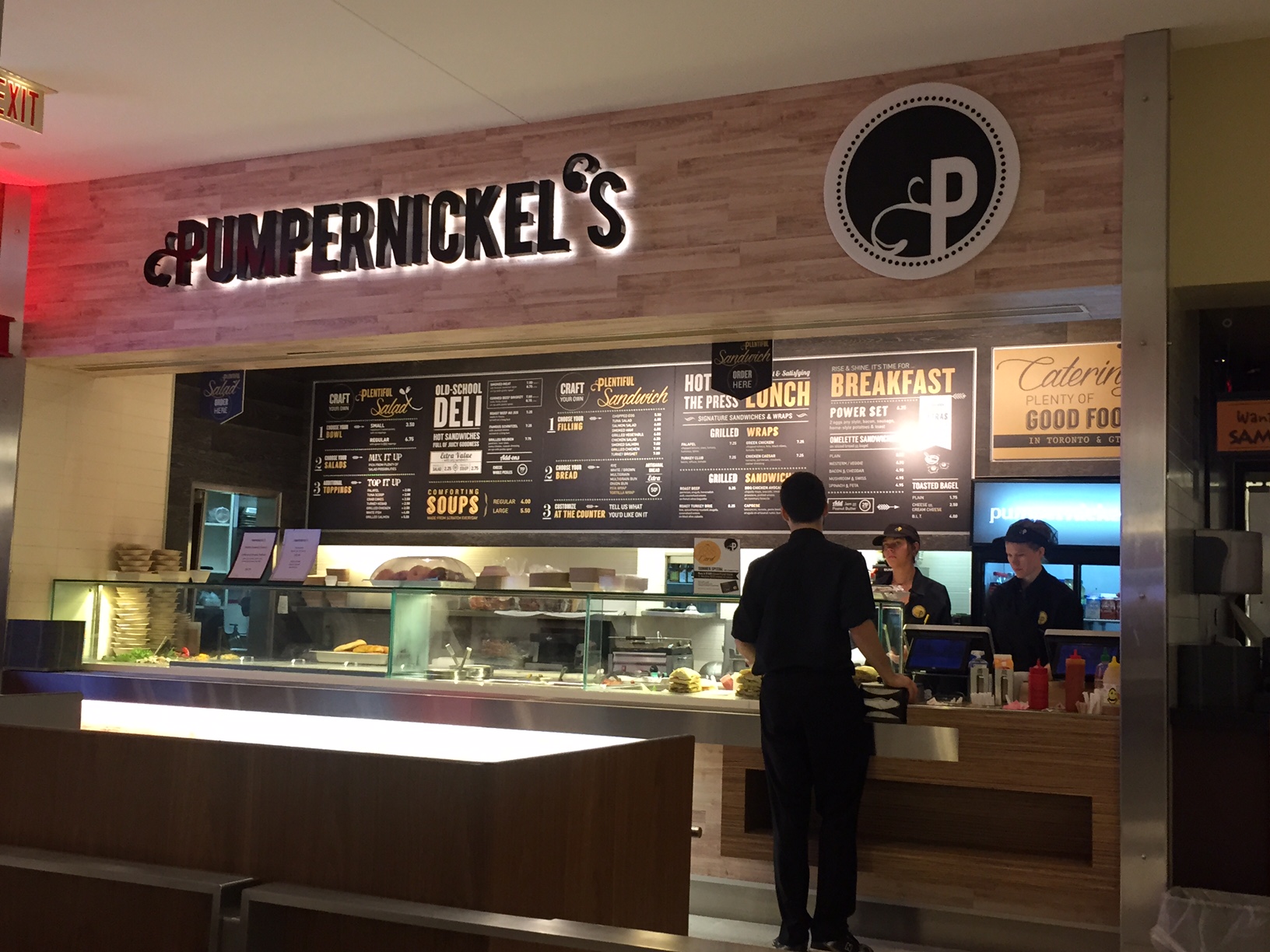 Pumpernickel's Simcoe
200 Front Street West, Toronto, ON M5V 3K2
416-863-9880 (Catering)
Monday-Friday (7am-4pm)
DIRECTIONS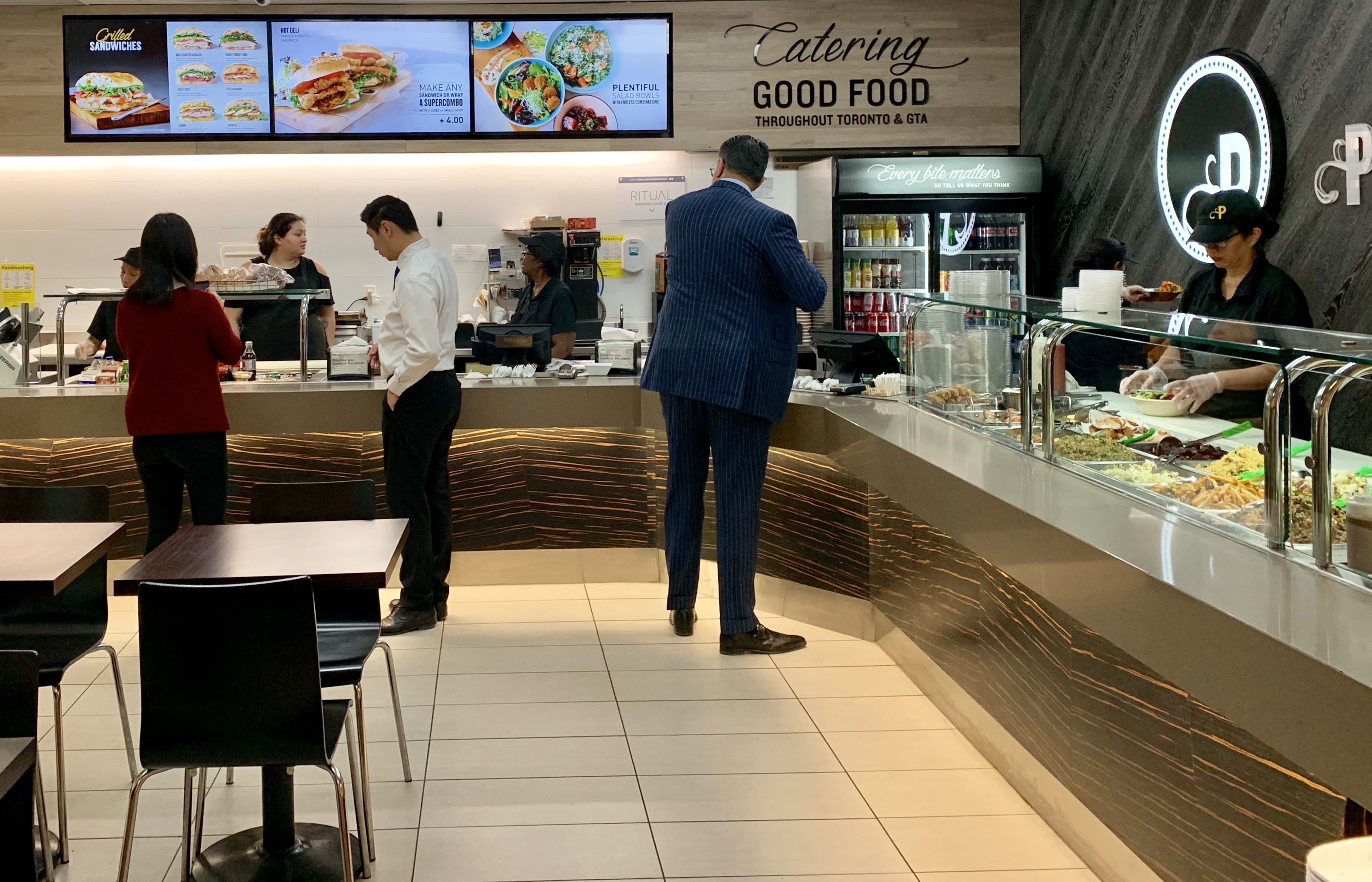 Pumpernickel's TD
66 Wellington Street West, Unit 63A Toronto, ON M5K 1A1
416-863-9880 X 1 (Catering)
Monday-Friday (7am-4pm)
DIRECTIONS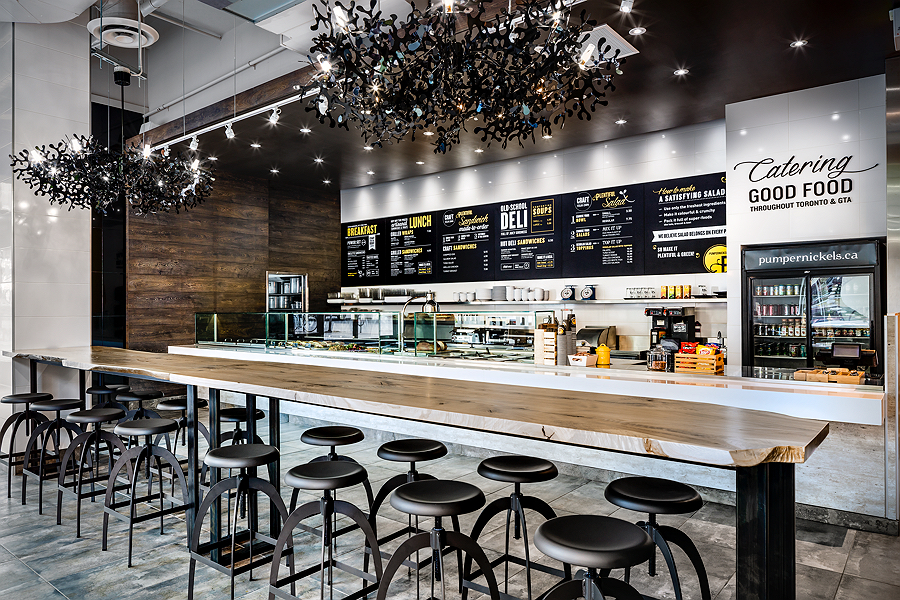 Pumpernickel's 655 Bay
655 Bay Street, Suite 101, Toronto, ON M5G 2K4
416-863-9880 (Catering)
Monday-Friday (7am-4pm)
DIRECTIONS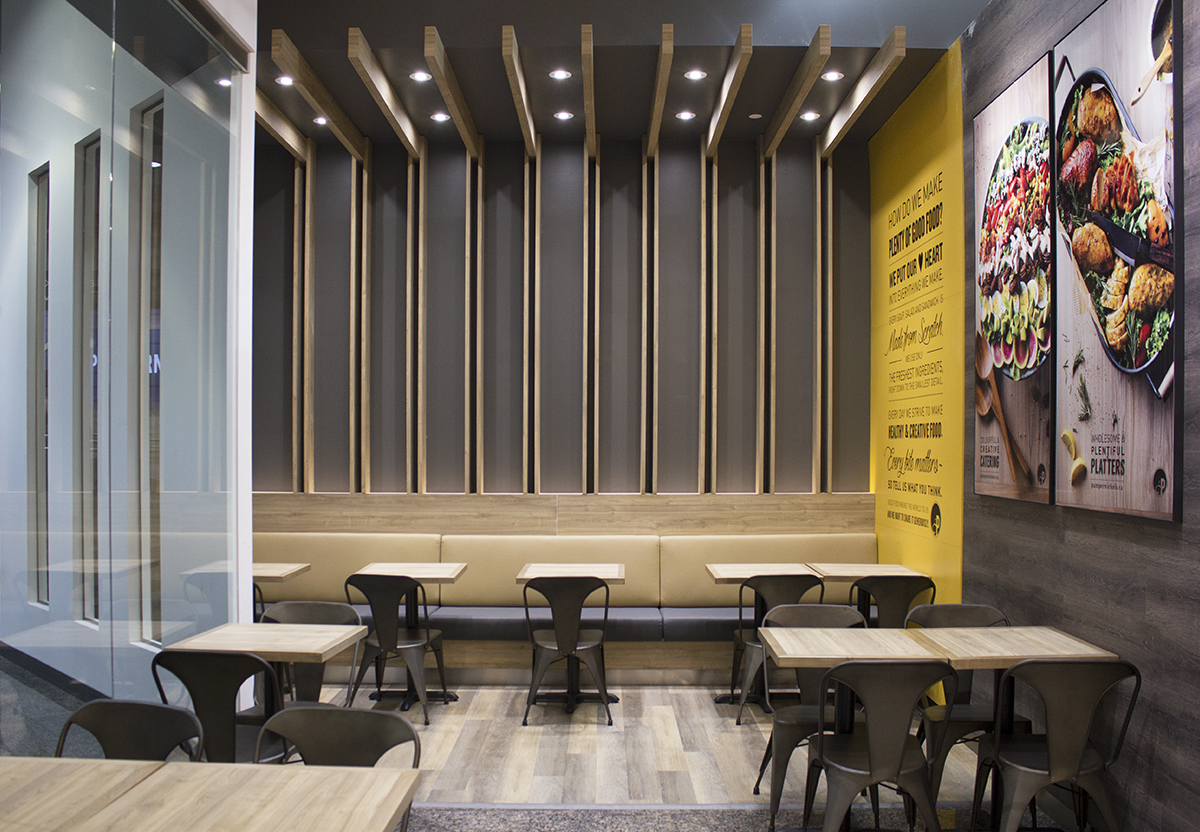 Pumpernickel's Bloor
3250 Bloor Street West, Unit 120, Toronto, ON M8X 2X9
416-863-9880 (Catering)
Monday-Friday (7am-4pm)
DIRECTIONS

Pumpernickel's MaRS
101 College Street Unit RG-13, Toronto, ON M5G 1L7
416-863-9880 (Catering)
Monday-Friday (7am-4pm)
DIRECTIONS
Pumpernickel's 351 King
351 King St. E. Toronto, ON, M5A 0L6
416-863-9880 (Catering)
Mon-Fri (7am-4pm)
DIRECTIONS
---
GTA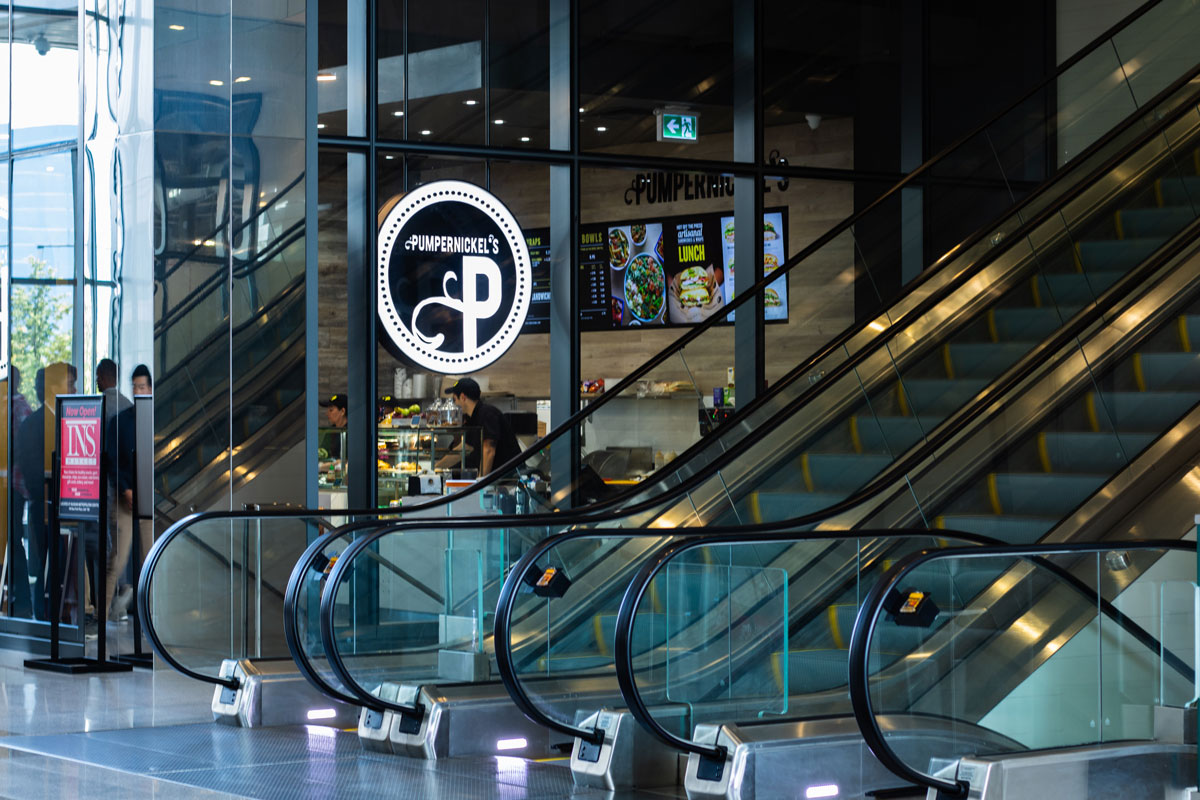 Pumpernickel's Vaughan KPMG towers
100 New Park Place, Ground flr, Vaughan, ON L4K 0J3
416-863-9880 (Catering)
Monday-Friday (7.30am-4pm)
DIRECTIONS


Pumpernickel's North American Centre
5700 Yonge Street, North York, ON M2M 4G3
416-863-9880 (Catering)
Monday-Friday (7am-4pm)
DIRECTIONS
Pumpernickel's Consilium
200 Consilium Place, Unit 7, Scarborough, ON M1H 3E4
416-863-9880 (Catering)
Monday-Friday (7am-4pm)
DIRECTIONS

Pumpernickel's Robert Speck
1 Robert Speck Parkway, Unit 105, Mississauga, ON L4Z 3M3
416-863-9880 (Catering)
Monday-Friday (7am-4pm)
DIRECTIONS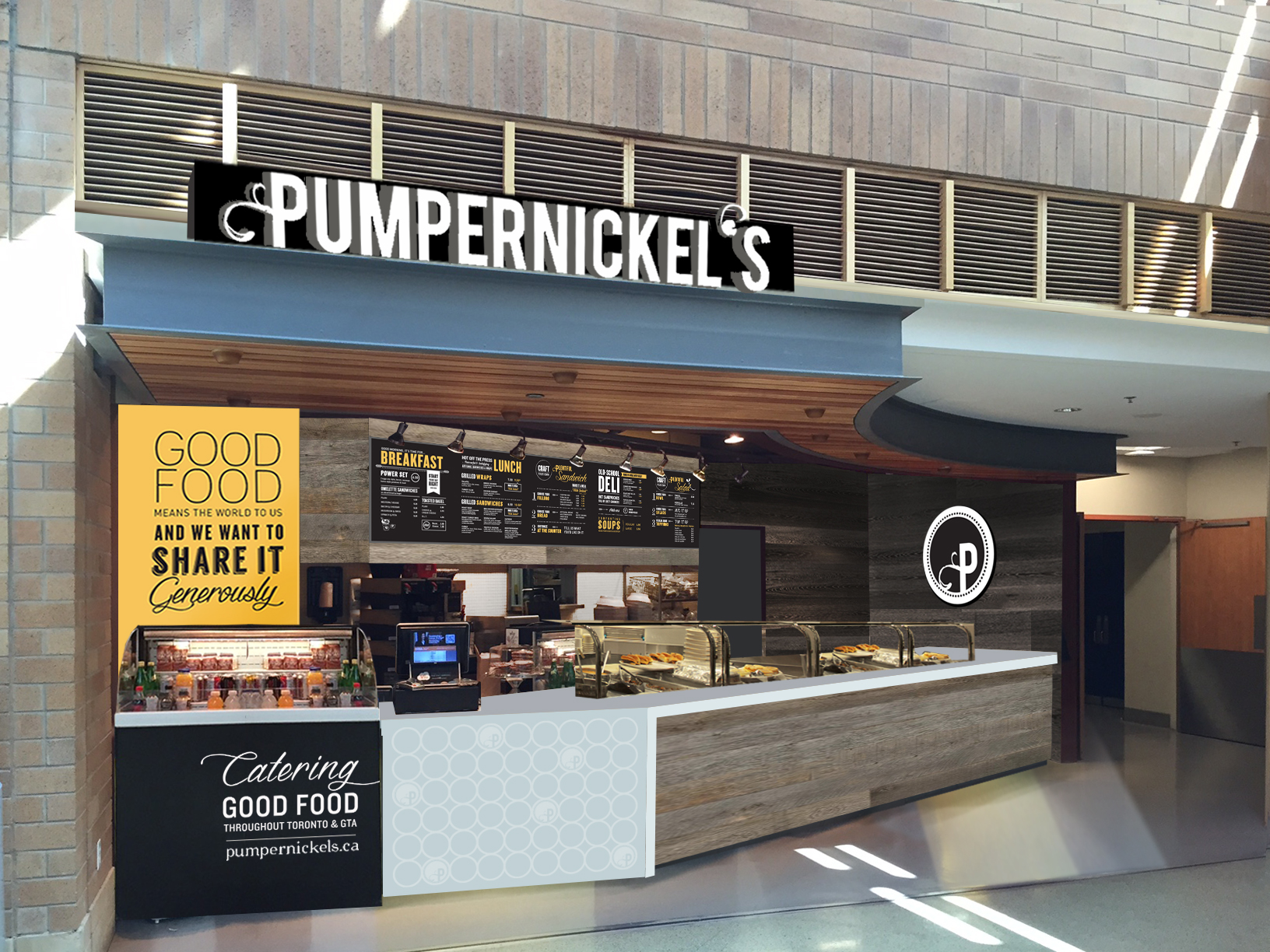 Pumpernickel's Credit Valley
2200 Eglinton Ave W, Mississauga, ON L5M 2N1
416-863-9880 (Catering)
Monday-Friday (8am-7pm)
Saturday (9am-6pm)
DIRECTIONS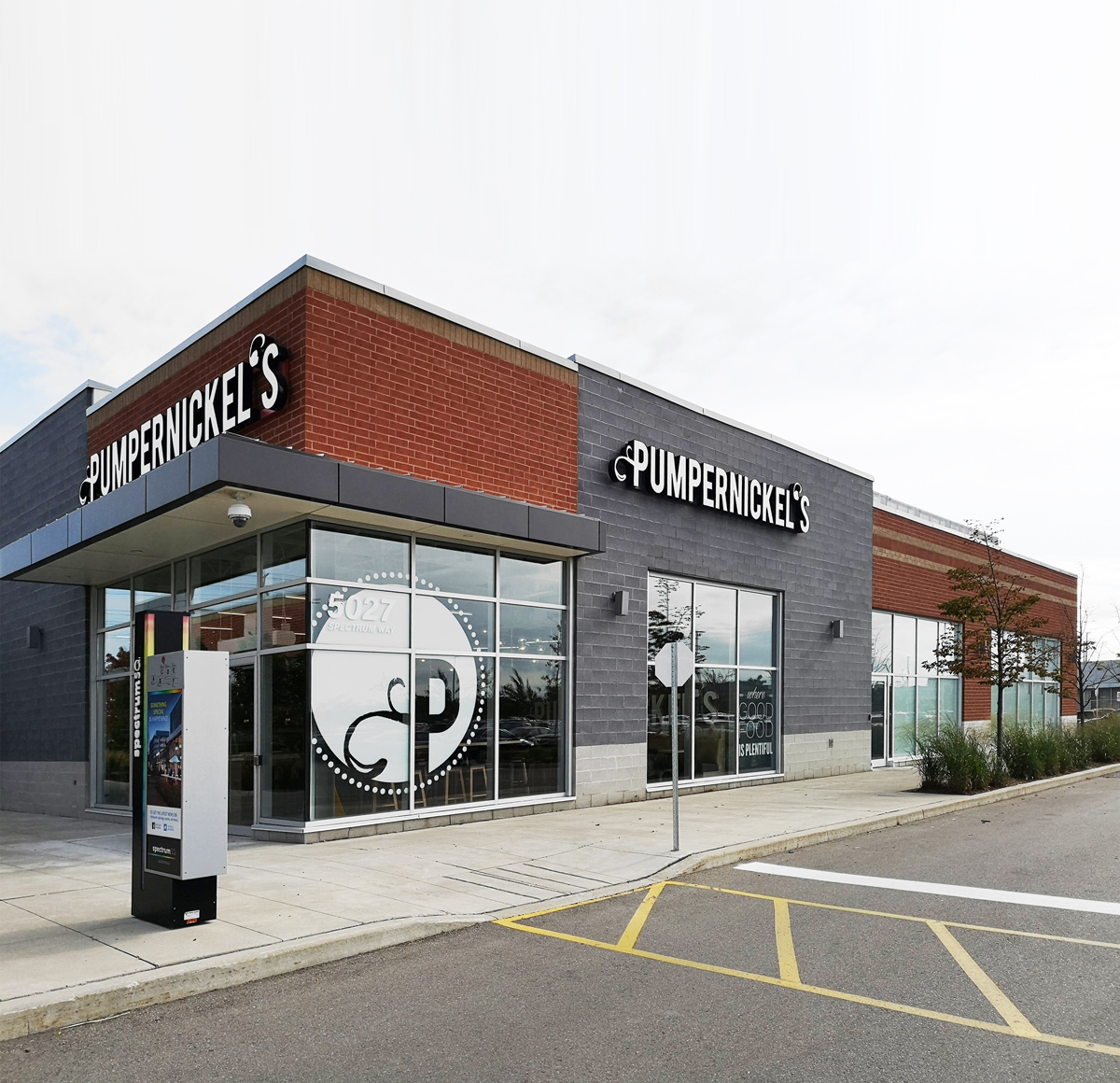 Pumpernickel's Spectrum Square
5027 Spectrum Way Unit C3, Mississauga, ON L4W 5N6
416-863-9880 (Catering)
Mon-Fri (7am-3.30pm)
DIRECTIONS
Pumpernickel's Trillium Health Partners Mississauga Hospital
100 Queensway West, Unit 8 (Food Court), Mississauga, ON L5B 1B8
416-863-9880 (Catering)
Mon-Fri (8am-7pm)
DIRECTIONS

Pumpernickel's Vaughan (Commissary / Pick-up only)
30 Pennsylvania Ave. Unit 4 Vaughan, ON, L4K 4A5
416-863-9880 (Catering)
Monday-Friday (7am-4pm)
DIRECTIONS
---
Pumpernickel's Head Office
90 Adelaide St. W. Suite 700 Toronto, ON, M5H 3V9
416-863-9880 (Catering)
Monday-Friday (7:30am-5pm)
DIRECTIONS

---
Take a Virtual Tour of our Locations
655 Bay
Adelaide
Mississauga