Sandwich Catering in Toronto & GTA
Sandwich Catering in Toronto: Quick Yet Still Amazingly Delicious

Not all types of events require an elaborate sit-down meal that takes hours to prepare but just a few brief minutes to devour. Christmas dinners and other types of family celebrations are well suited to this type of catering, but if you are organising an event that is either on a much larger scale or simply won't take place in the type of environment this type of meal is typically eaten in, you will need to consider other options. For larger scale events or events where food is consumed "on the go" sandwich catering is one of the most suitable solutions and a service that Pumpernickels has offered in Toronto, Mississauga and numerous other parts of the GTA for close to thirty years. If you're under pressure to arrange the catering for your event, but are still torn between the various options available to you, take a few moments to consider the advantages that sandwich catering offers.

Why You Should Consider Sandwich Catering for Your Event
Pumpernickel's offers a wide range of catering services, including event catering, party catering and business catering, in addition to the sandwich catering option we are going to discuss in this article. Our mission is to always match each client's needs with the most appropriate service. In terms of sandwich catering, there are several advantages, which include:
Cost Effective Catering - If you don't have the luxury of a huge budget but you want to put on a good spread for your guests, sandwich catering is definitely an option that is worth considering. Other types of catering can come at a premium, but since the ingredients that are required to create sandwich platters are generally very cheap, catering companies can often afford to offer you very affordable pricing. Good news for your guests as well as your bank balance!
Something for Everyone - One of the big worries when arranging the catering for an event is that some guests won't like anything on the menu that you prepare, forcing them to eat food they don't particularly enjoy or go hungry. Sandwich catering is ideal for a large gathering that could contain people with a diverse range of tastes and you're almost guaranteed to have something on offer for all of your guests.
Possibilities are Endless - Sandwich catering is a truly versatile type of catering as the "products" can be adapted to the requirements and preferences of your guests very easily and there's a virtually unlimited number of options available to you. This allows you to "hedge your bets" a little bit and ensure there's something for each of your guests, as outlined in the last point.
Everyone Likes Sandwiches - Sandwiches are a type of food that everyone has tried in their life at one point or another, and to date we've never come across anyone that doesn't like at least one kind of sandwich. Therefore, when opting for sandwich catering you're not really taking much of a gamble or risking wasting your money; it's a very safe bet!
Short Prep Time - Generally speaking, sandwich catering isn't as labour intensive as other types of catering, which not only means that your food can be produced quickly (which is great if initial demand is underestimated and you need more sandwich platters on the day), but it's a factor that also reduces the overall catering cost.
Whether you are searching for a sandwich catering company or catering services in the GTA that can handle other types of catering enquiries, Pumpernickels is the company to call. We have almost 30 years of experience and are one of the most trusted names in the industry. If you would like to learn more about our services or want to speak to a member of our team about your catering requirements, please get in contact with us today.
About Pumpernickel's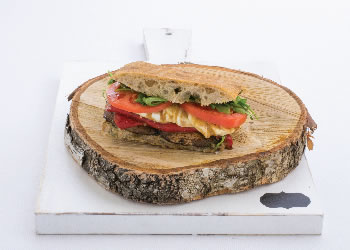 Since 1986 Pumpernickel's is a leader in corporate catering. It has been one the premier deli and caterers in Toronto, with thousands of satisfied customers in the GTA. Many of our kitchen locations are located within Toronto's financial core to provide timely services for catering in downtown Toronto. We use only the freshest ingredients, and promise excellent customer service and value for all of your catering services. As soon as you become our regular customer we will not let you down. We are one of the leading corporate catering companies in Toronto, which also offers breakfast catering and sandwich catering.
Visit us on Google+.